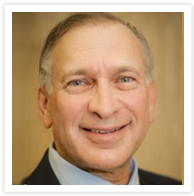 Dr. William Wolfson, D.M.D has over 40 years of experience, with a focus on cosmetic dentistry and restorative dentistry. He graduated from the University of Pennsylvania School of Dental Medicine in 1974. He was an Associate Attending Professor at Montefiore Hospital between 1975 and 1980 in the Dental Unit and from 1980 to 1994 in the Headache Unit, and an Associate Attending Professor at Gracie Square Hospital from 1994 to 1996 and 2004 to the present. He has extensive lecturing experience. In addition, he is Invisalign certified, Zoom certified and Dental Implant certified, and he is a New York Certified Laser Dentist. He also specializes in TMJ Treatment and headache pain.
Dr. Wolfson empowers his clients via beautiful smiles. He can help alleviate any pain and insecurity associated with your dental health.
Dr. Wolfson even offers extended business hours, relaxation techniques, in-office entertainment (television screens at every chair), and financing options to make sure all of his patients' individual needs are met.
In his spare time, Dr. Wolfson enjoys playing golf and spending time with his wife and twin daughters, Natalie and Beth.
Click here for more testimonials
Education:
Dental School: University of Pennsylvania School of Dental Medicine
Degree: D.M.D. Awarded December, 1974
College: City College of New York
Degree: B.S. Degree awarded, 1971
Memberships:
Fellow, American Academy of Implant Dentistry
Member, American Academy of Cosmetic Dentistry
Member, American Dental Association
Alpha Omega
Bronx District Dental Society of the State of New York.
Licenses:
State of New York (# 031256-3)
State of New Jersey
Specialized Training:
Intravenous Sedation
Advanced Cardiac Life Support
Tempero-Mandibular Joint Treatment (TMJ)
Dental Implants
Porcelain Laminates
Cosmetic Bonding
Please give us a call at 914-921-5437 or click here to request a complimentary periodontal consultation with Dr. Wolfson!